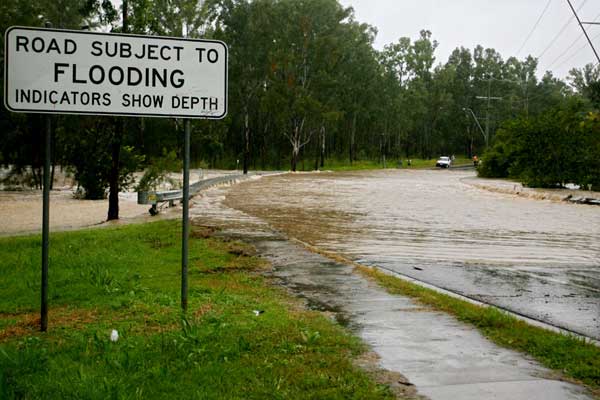 SURVIVAL COURSE OUTLINE
(As seen in Men's Health Magazine Australia, February 2011.)
The course covers many aspects of survival and first aid requirements that could be encountered as the result of natural disasters including floods, earthquakes, cyclones, fire, viral pandemics and/or infrastructure failure.
Included in the course:
* Understanding how to survive disasters.
* Application of first aid/CPR.
* Identify potable and non-potable water.
* Water purification techniques.
* Safe generation of power and alternative power sources.
* Fires.

* Shelter.
* Food collection.
* Food preservation (without refrigeration).
* Emergency communication and rescue proceedures.
* Other important survival skills and how to increase the chances of being rescued.

This course has a "hands-on" practical approach to survival training. Also, all course candidates will be participating in leadership and team building activities.
---
School Courses
Special one day and overnight courses for schools have also been prepared to provide awareness and participation in survival, outdoor recreation, team building and first aid. Please see our School Courses page for information.

---
LOCATION:
The course is held at Ernestville Sheep Station which is situated 2 hours drive from Sydney at OíConnell NSW.
The property is away from the hustle and bustle of city life and is fully self supporting, generating its own power from solar and wind and purifying itís own water.
The course is held on the property near Wisemanís Creek, where all you will hear is the sound of nature, not another human in sight.
ACCOMMODATION:
The accommodation is in a true survival setting; each person is allocated a two-man-tent with lighting and power self generated.
A BBQ, hot water, private bush showers and toilet is on site at the camping area with camp fire and sheltered eating area.
---
Life Survival Training
BN98196680
Ernestville Station
1835 O'Connell Rd
O'Connell NSW 2795
Mob 0447816107
Email lifesurvival@bigpond.com

AT LIFE SURVIVAL TRAINING WE LIVE IT, NOT JUST TEACH IT
.